Living Area
Entrance and Hall of Archipelago Art
Your adventure into the world of Villa Amita begins as you pass the water fountain, approach the lily ponds, proceed up the steps to the 4 metre tall copper and brass doors and are greeted by not only the smiling staff but a collection of Balinese and Indonesian art that adorns this 35 metre hall of beautifully laid stonework which is enhanced by the gardens attempting to invade this special space. Turn right and step into the Foyer.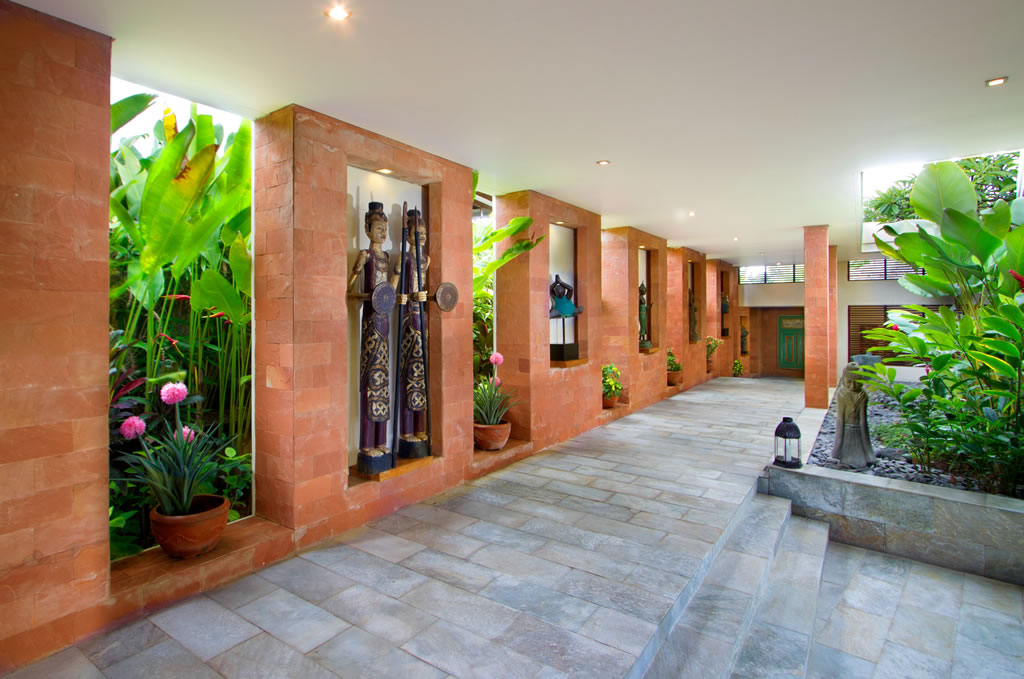 Living Room
Upon entering the Foyer and Living Room, one almost misses the wonderfully laid out area as you can hear an audible gasp as guests gain their first look at the open view expanding the entire 20 metre width of the Living and Dining Rooms to the gardens and ocean beyond. The custom made contemporary furniture forms the centre of an area that will quickly become the hub of all social activity along with the bar area of course, or maybe the Pool area too!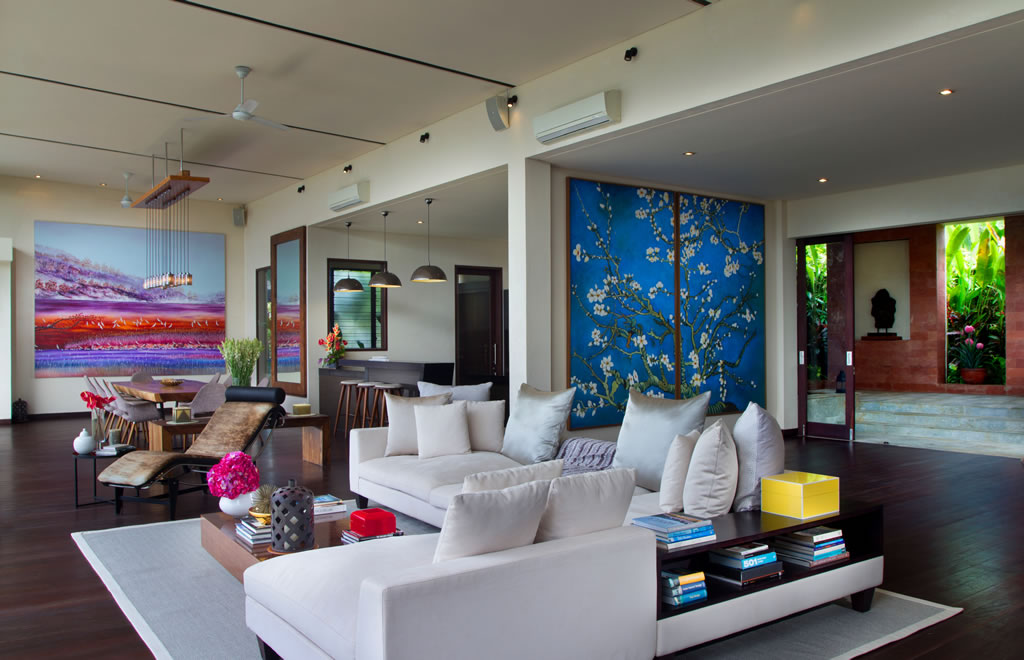 Dining Area
With three distinctly unique areas to enjoy our Chef's delicious cuisine, guests are spoilt for choice. The formal dining area, the garden and pool outdoor dining or the lower garden means you can have a different experience every night.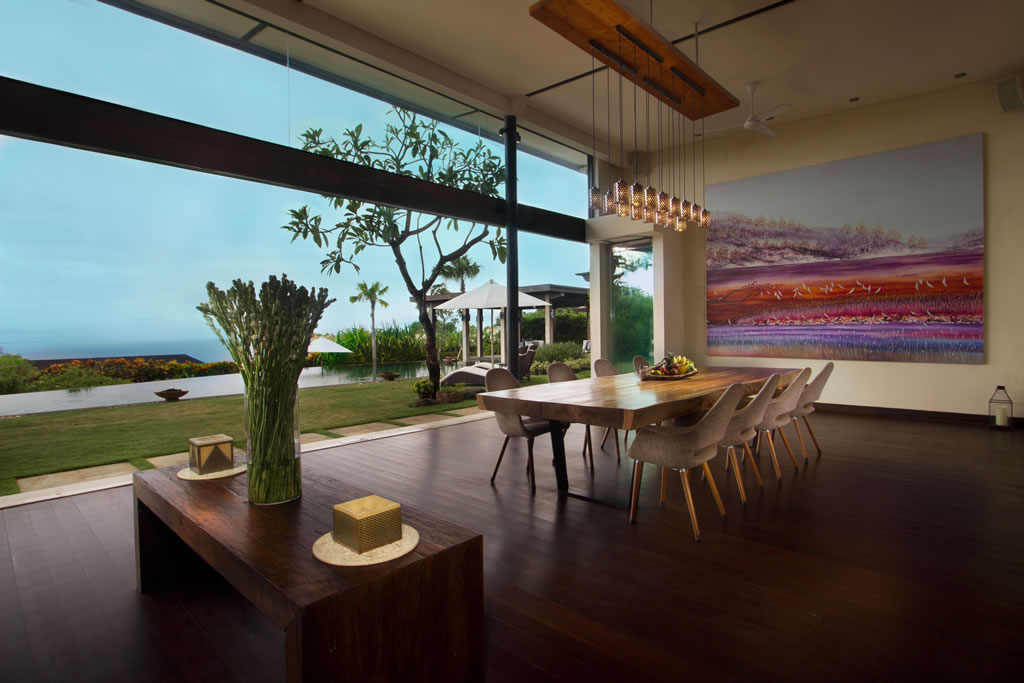 Media Room
Super comfy area for all to kick back, watch movies or international cable tv or watch the news. Has a vast collection of DVD's, including children movies, TV series and a host of other movies. Our staff is ready with a selection of snacks from our menu too. Shut the doors, turn down the lights, turn up the air-conditioning and chill!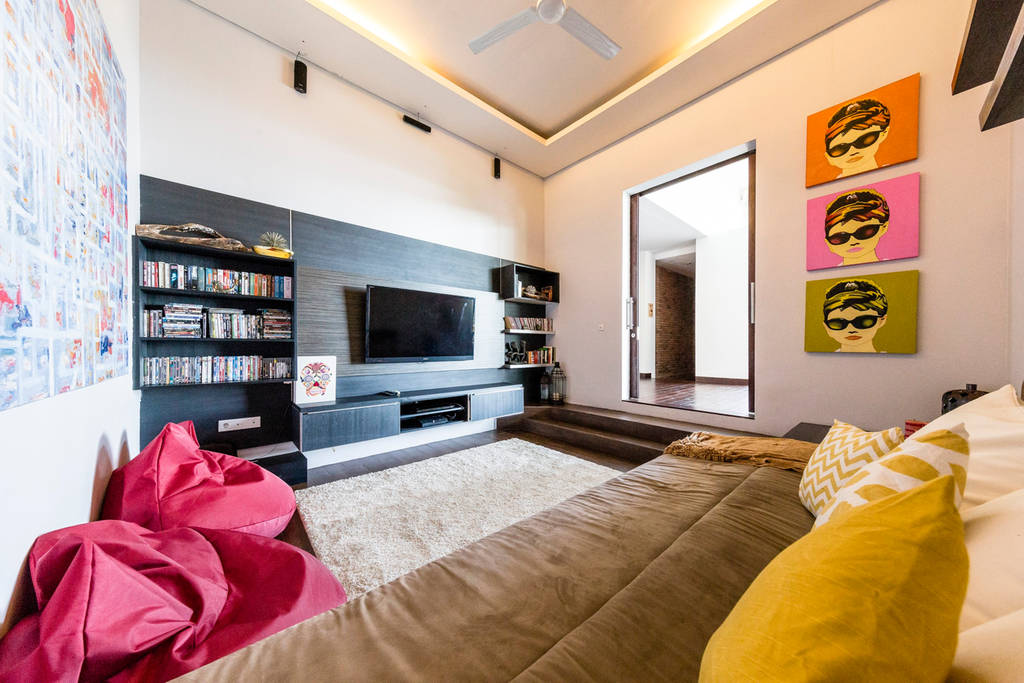 Studio
This secret and secluded area located on top of the Master Suite can be accessed directly from the Suite or from the Korean Garden. Lounge in the antique daybed, read a book or use the Elliptical Trainer. Better still, go out on the massive deck and suntan, watch the sunset or have a party. This is truly a wondrous place to view the ocean to the south or the farmland and sunrise to the east and feel those tropical breezes.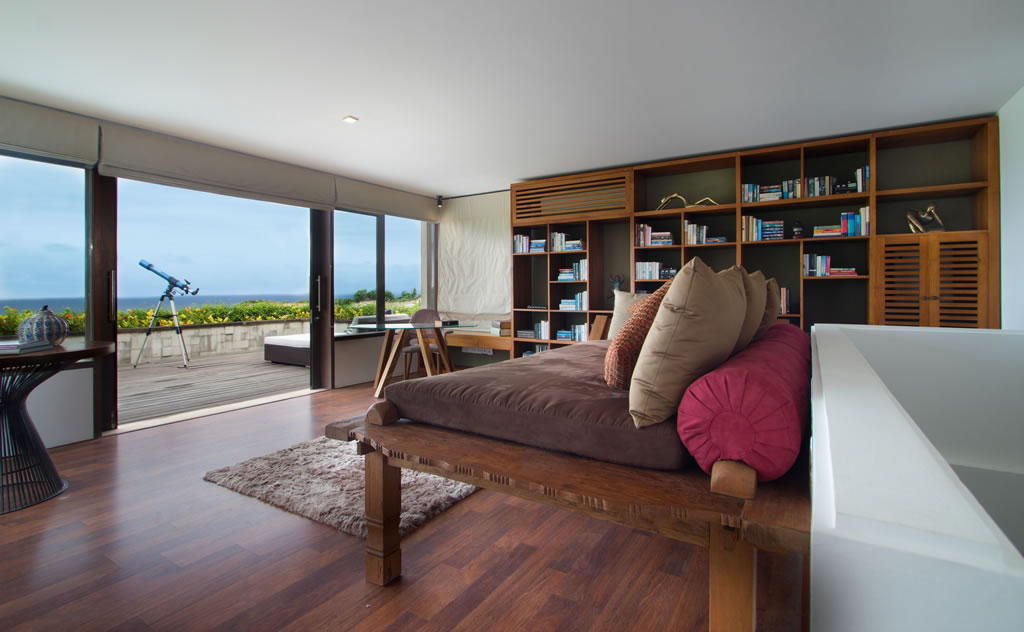 Bale
Enjoy the shallow, shady end of the enormous pool, lounge on the sofas, and listen to the soothing melodies that float out from the roofs speakers. What to do; chat, read, snooze or swim, spoilt for choice once again in this very exceptional part of the villa.