Accommodation
Master Suite
An oasis of calm in this paradise of a villa experience, the spectacular Suite area is over 180 sq metres. With a luxurious bedroom overlooking the 35m2 Master Pool and the huge bathroom area including an indoor/outdoor shower, some guests might never leave this elegant area. Or try the outdoor bathtub floating in a secluded lily pond, Champagne anyone? Or try the Spa experience from our masseuse's couple full body massage. A massive walk in closet and room safe ensures all is comfortable and secure. Sneak upstairs to the Studio as a whole new experience awaits in this unreal area.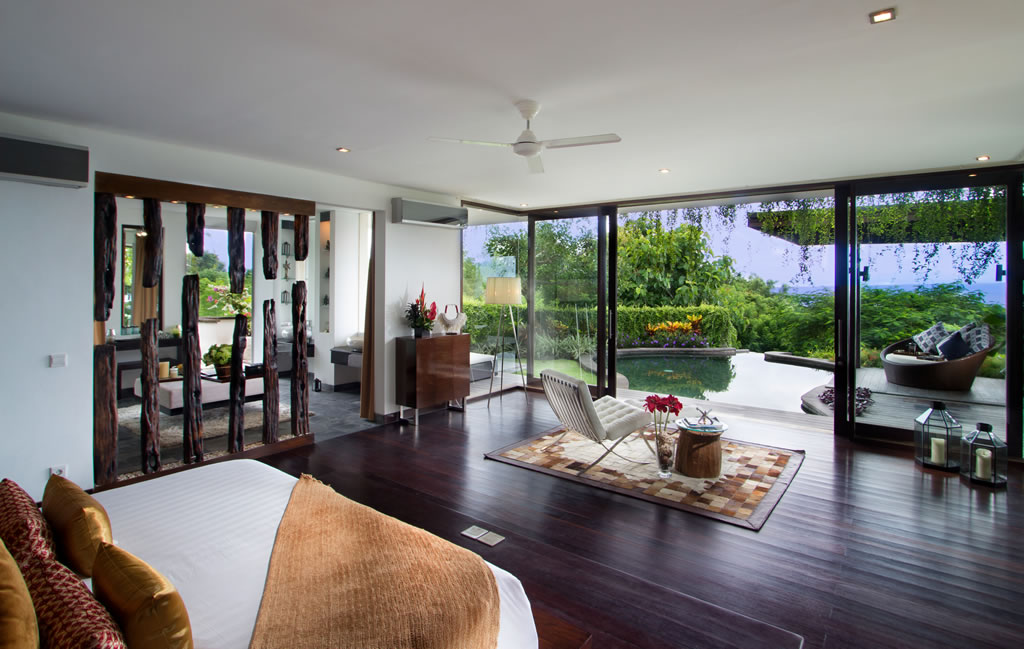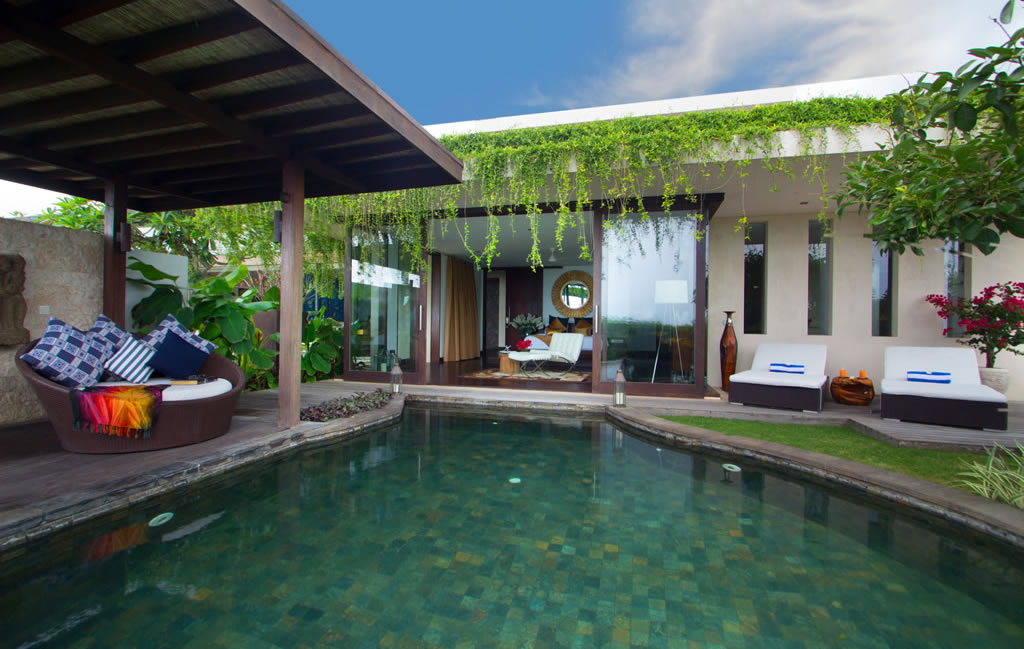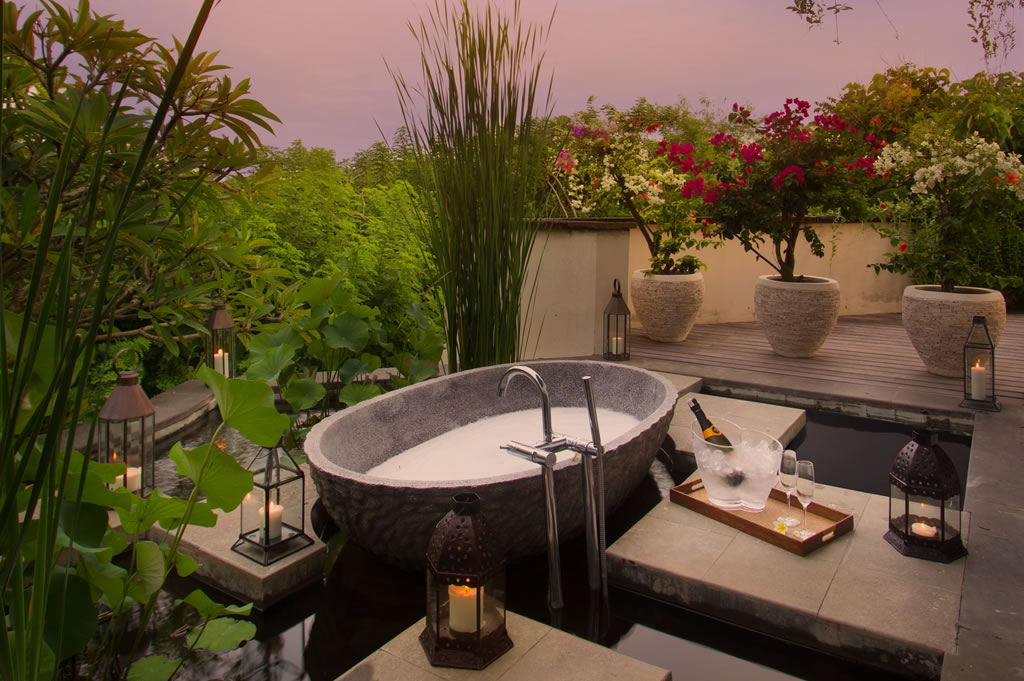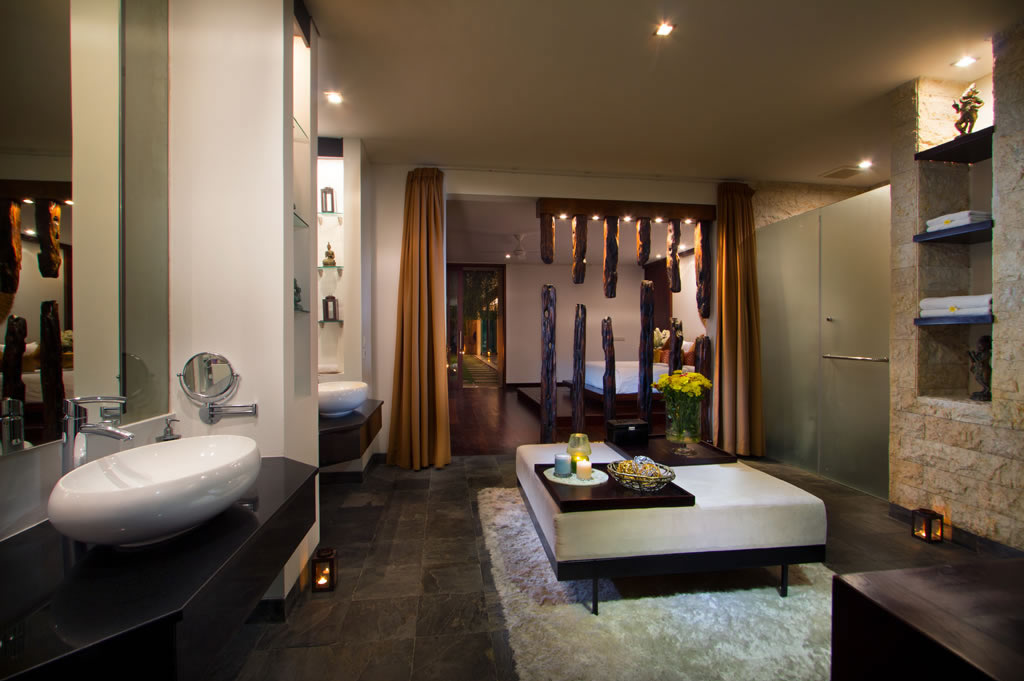 Frangipani Suite
With gorgeous views to the infinity pool and ocean, this may not be the largest suite at 45 sq metres but it is truly special and has become a favourite of many a guest. The extremely comfortable Queen size bed sends you into never, never land in no time at all. A private ensuite bathroom and very private walk-in closet and make-up table complete this room.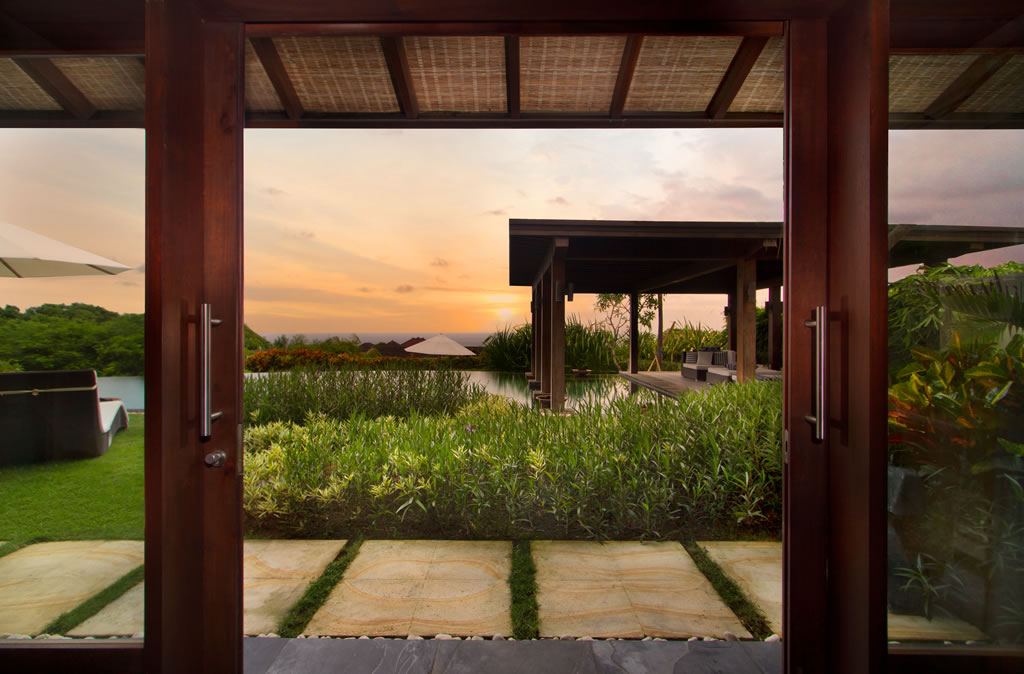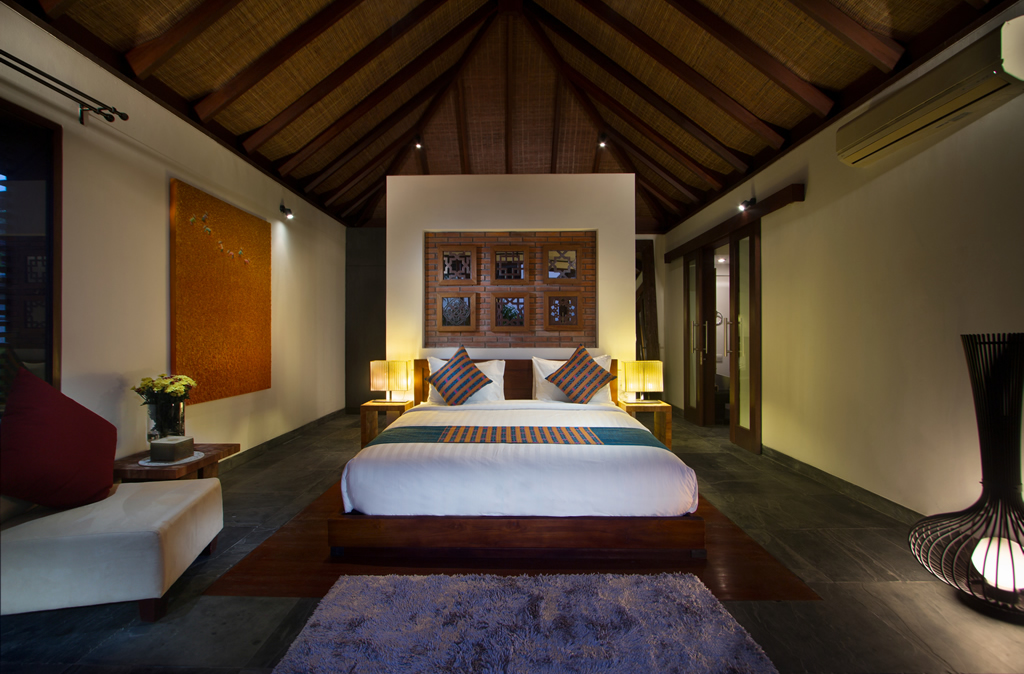 Jasmine Suite
This 60m2 Suite with a 12 metre long sundeck has wonderful views to the farmland to the east along with gorgeous sunrises. Beautifully appointed with a Queen-size bed, a Day bed for sleeping or just lounging while looking at the view, this room comfortably sleeps 2 adults and 1 small child. It is also so spacious that a rollaway can also be set-up if required. The ensuite bathroom allows guests to soak in the tub taking in the wild view of the jungle, while the separate shower area affords the same views to the east. An elegant make-up table in the well-appointed walk-in closet area allows the necessary space required for getting your day off to a great start.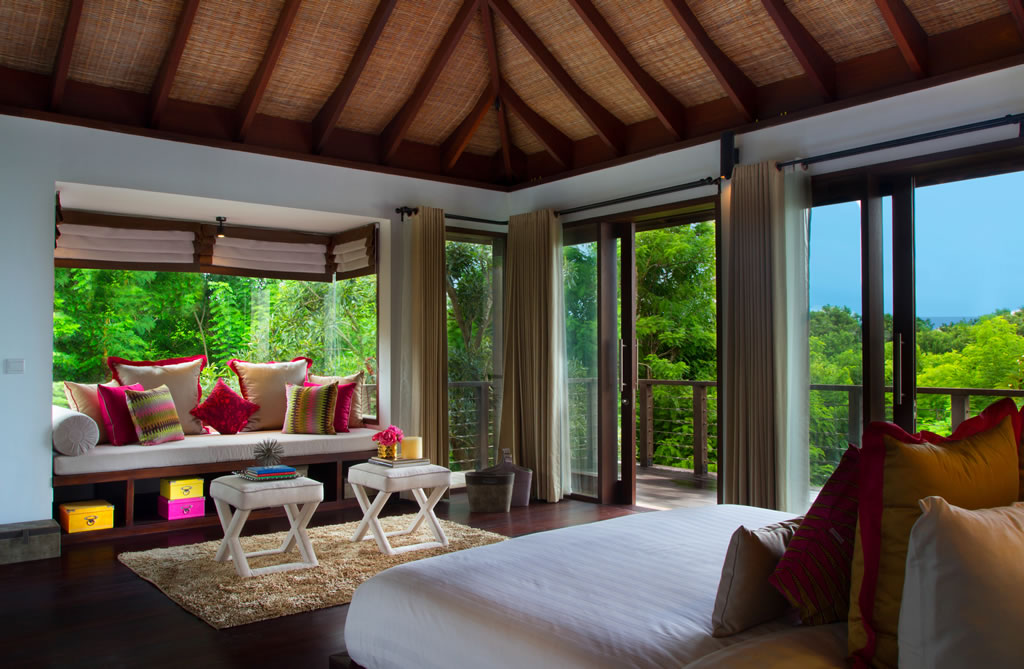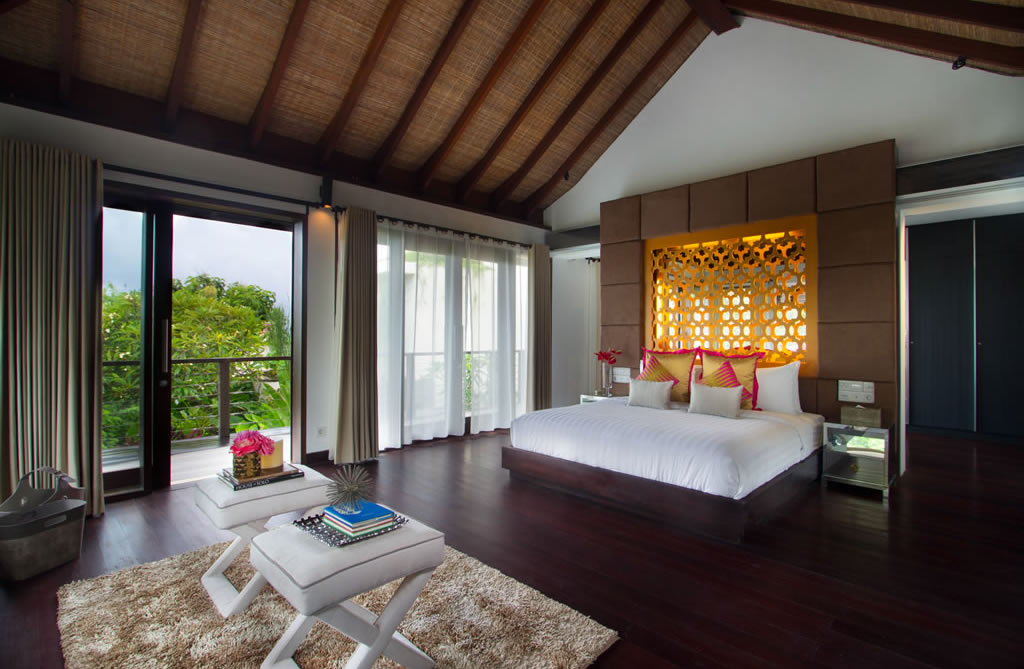 Lily Suite
Down the marble staircase, past more art, this special Suite is also 60m2, with a King-size bed and has its own large deck along with a very private garden. With its own day bed and ensuite, the same as the Jasmine Suite, guests feel very secluded in this very quiet area. A work desk and make-up tables in the huge walk-in closet complete this suite experience.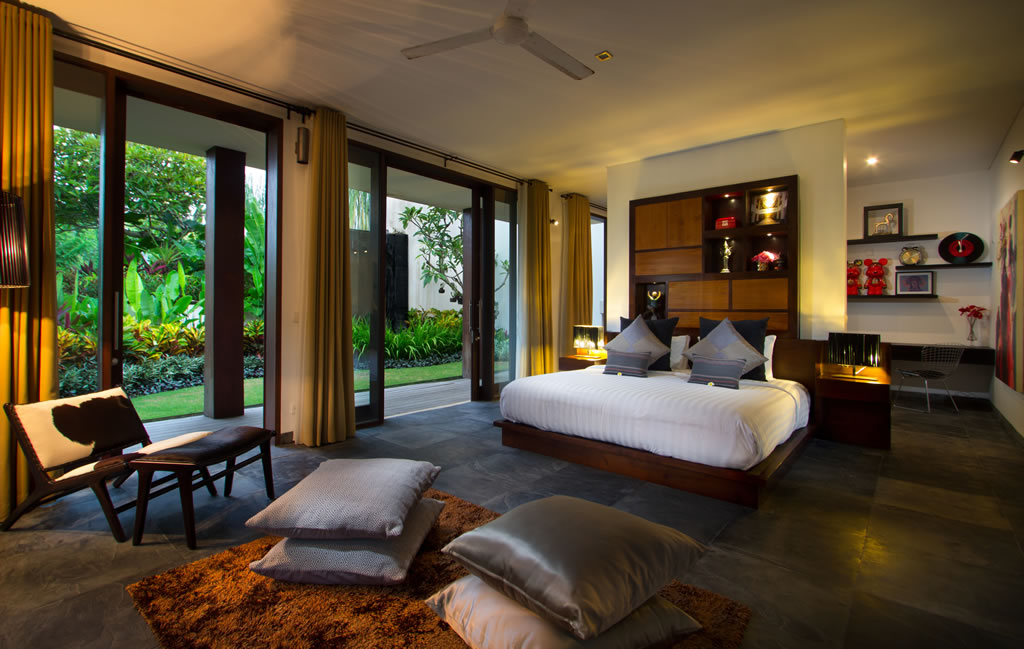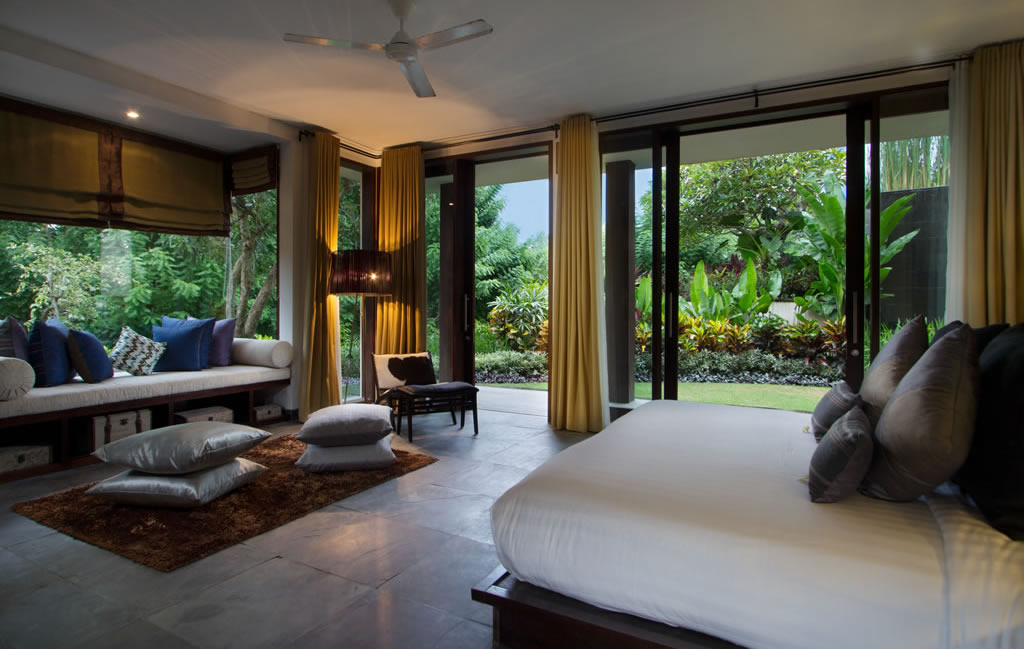 Orchid Suite
A beautifully secluded twin bed suite with its own private ensuite bathroom. The suite has a wonderful view to the lower garden, waterfall and villa temple. It also has a small wading pool for the kids and immediate access to the garden.