Dining Options
Main Dining room has a massive "Saurwood" 4.5 metre dining table that seats 12 comfortably and offers sweeping views of the garden, pool, fire bowls and the Indian Ocean. The room is decorated with a talented Javanese artist's brilliant painting, a one of a kind Chandelier and a mirror that is extraordinary, it's hard to believe but the Chef's food outshines the ambiance. On the rare occasions that guests feel too warm or want to formally dress up, the frameless glass door can be closed for air conditioned comfort.
or
Enjoy dinner under the stars in the front lawn overlooking the pool, whether it's a romantic dinner for two, a delicious barbeque for twelve or a wedding dinner for forty, our team is primed and ready to make it a memorable night. The fire bowls dance off the water and add a level of excitement to the occasion.
or
We also have an additional dining table on the side of the pool, a truly wonderful experience for dinner. Wherever you sit the music from the outdoor speakers will soothe, chill or inspire you to dance the night away!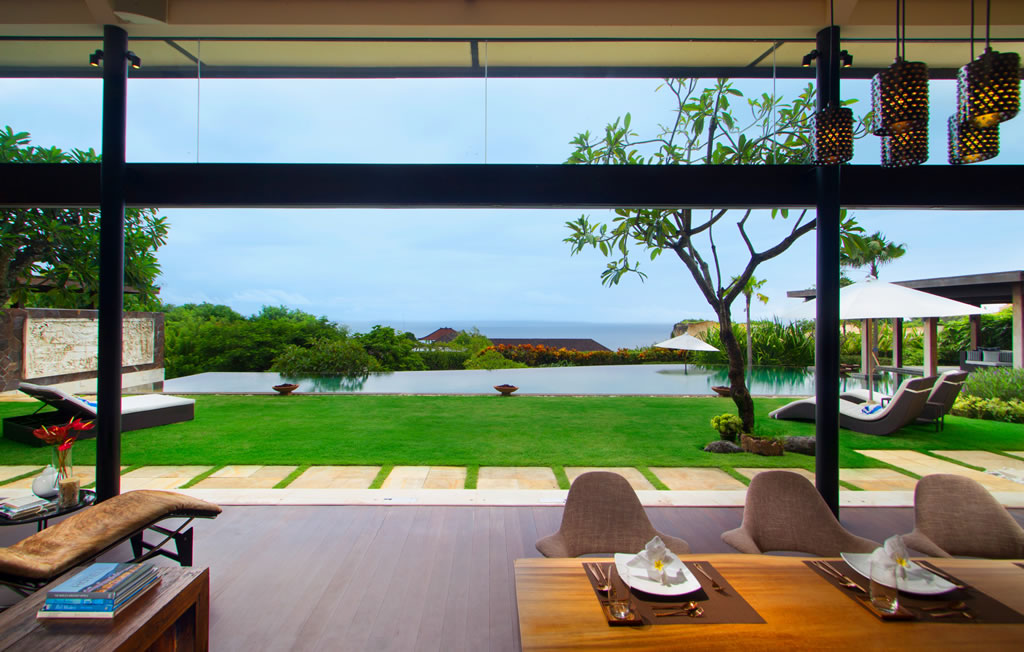 Dining and Garden view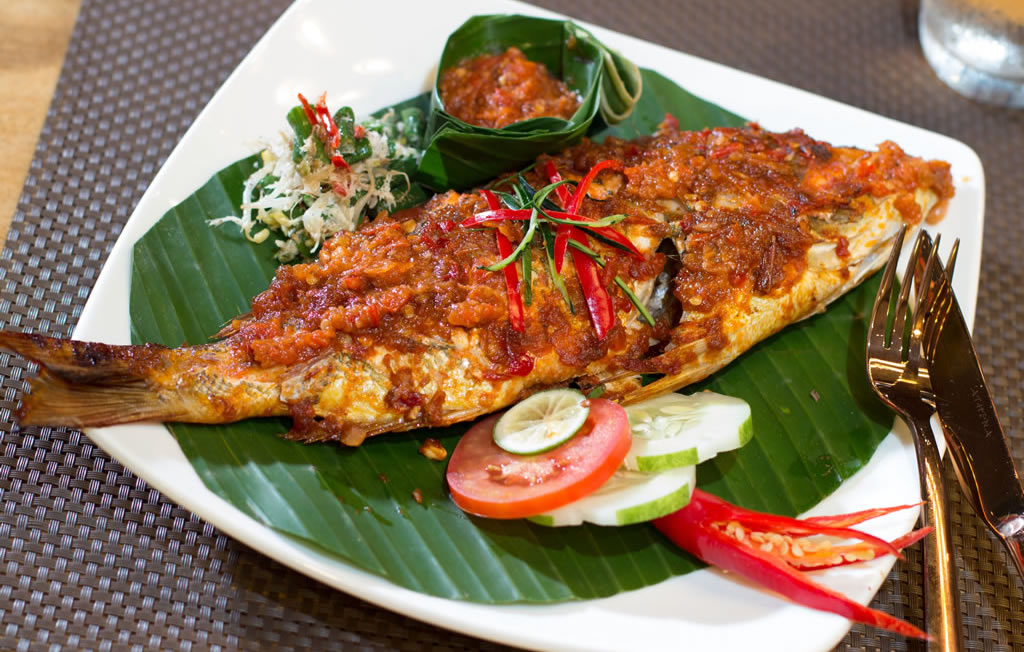 Sambal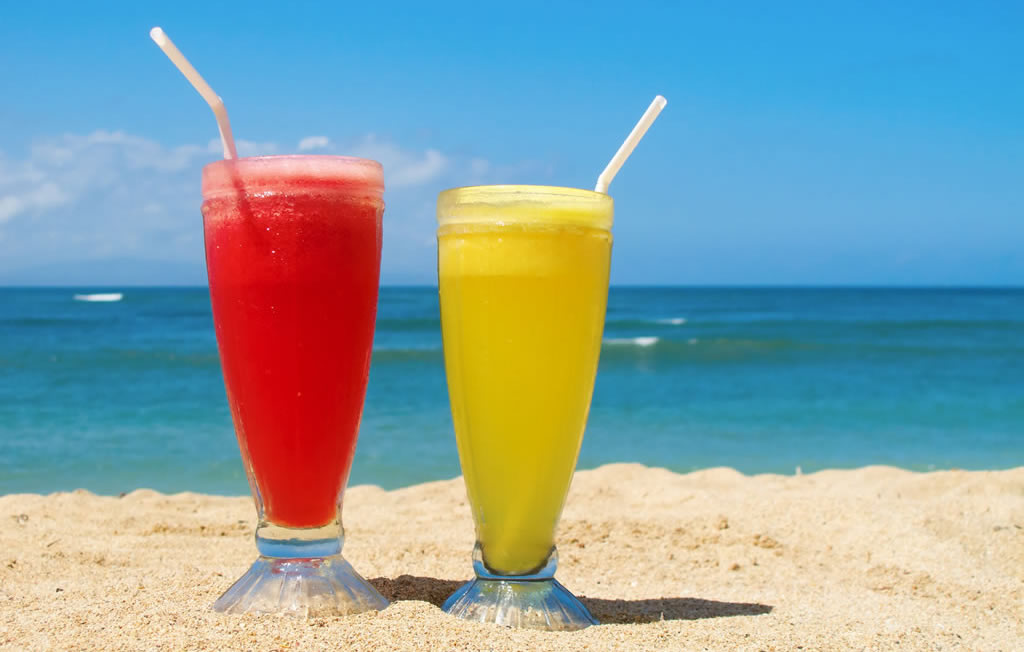 Drinks on the beach