Welcome to Villa Amita
An ultra-luxurious villa with awe inspiring views of the Indian Ocean and tropical sunsets. Superb staff with that wonderful Balinese touch ensures unforgettable, blissful days and nights. Villa Amita is quickly becoming that special place that stays forever in your memories.
Located on The Bukit only minutes from Pandawa Beach and the new Pandawa Golf Course.
A sublime open living area design highlights the lush gardens and 25 metre Infinity Pool and creates extravagant areas to gather, entertain or just chill by the poolside.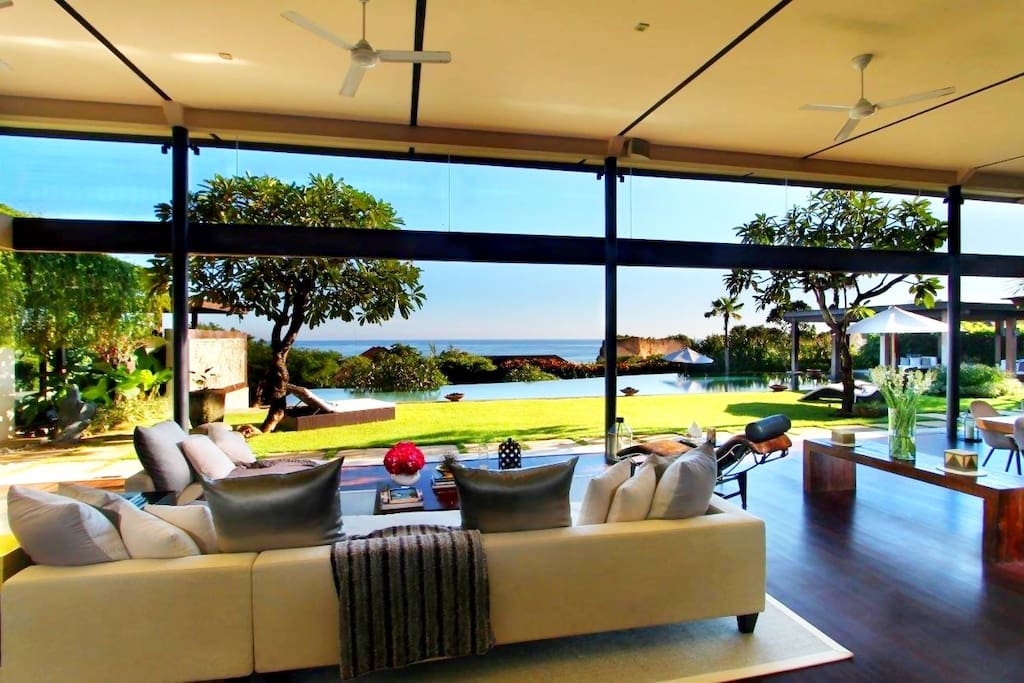 Living room and view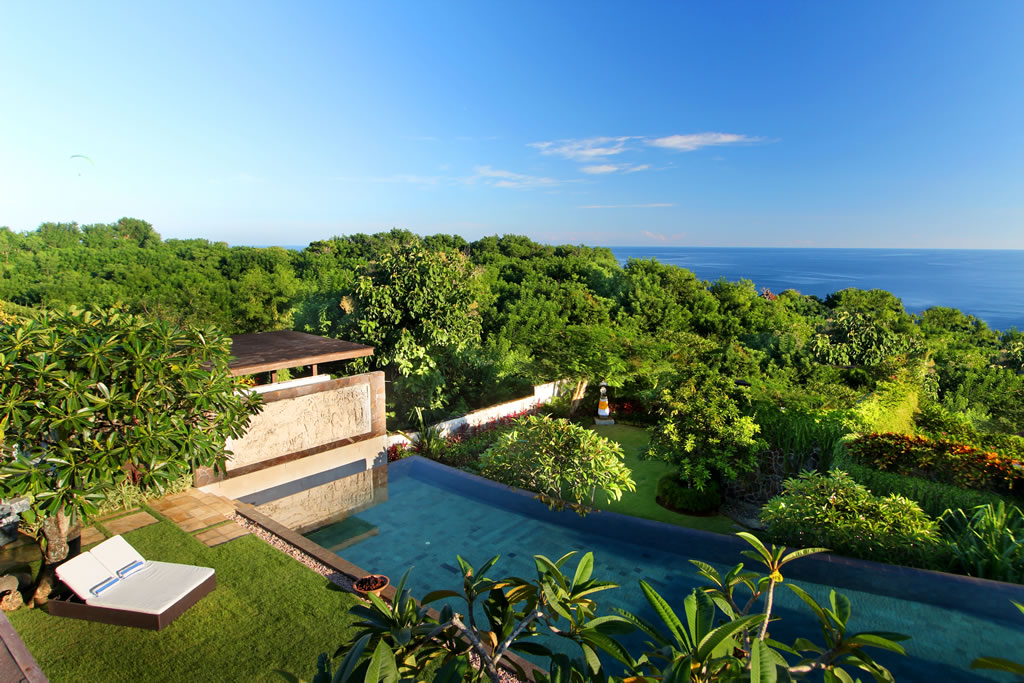 Main Pool view - East